Hello everyone.
If you find yourself needing to know what we'll be doing this term, download the Term One overview.
You can also download our weekly timetable.

Restorative Justice.

Yesterday, our class was lucky enough to participate in a restorative behaviours workshop with Terry O'Connell from Real Justice. This was a great session and built upon some of the work that has already been happening at Coburg North.

The Restorative Practices model recognises that consistency in response to behaviour helps to create a safe and comfortable learning environment. It also helps to further develop interpersonal and communication skills while giving students a frame work in which they can resolve their problems.

Each student has been given a set of cards containing questions to use to assist them resolve issues they may experience. Teachers will be using these questions as well. Please find these attached.

Powered by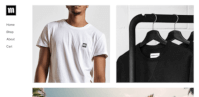 Create your own unique website with customizable templates.