Week 3 already!

Lessons have properly started now and we are getting stuck into Maths, Reading, Writing and the rest of it.
We are looking at odd and even numbers in Maths, as well as map reading and coordinates/ grid references. We're planning recounts of our camp experiences and identifying common and proper nouns in texts.

We were a bit bushed after camp last week. It's safe to say we all had a great time. Some of us missed home, some of us ate too much, some of us didn't get enough sleep and most of us challenged ourselves to try and achieve something new.




Powered by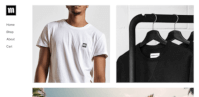 Create your own unique website with customizable templates.