In one Integrated session this week, we explored heat conduction and which material is the best conductor.
In a cup of boiling water, a pencil, a plastic fork and a metal fork each had a cube of butter on their ends. We hypothesised which material (wood, plastic or metal) was the better conductor, and would melt the butter first. We spoke about variables that could change the outcome of the experiment (What if we used chocolate instead of butter? Does the size of the jar matter? What if the size of the butter cubes wasn't similar?)
​Another Integrated experiment was 'instant ice'. In a tub of ice and rock salt, we added bottled water to cool them. After a couple of hours, the water bottles were extremely cold and on the verge of becoming ice. By slamming the water bottles on the table, the impact created a change in the structure of the water, and turned it into ice instantly. It turned from solid to liquid before our eyes.
Watch the video below!
Powered by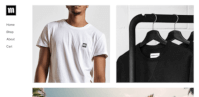 Create your own unique website with customizable templates.