We've been exploring heating and the effect it has on materials.
Today we hypothesised about ways to melt an ice cube and a square of chocolate. Students came up with many different ways to do so, some messier than others. Gabriel melted the chocolate by rubbing it in his hands, Charlotte used the warmth from her armpits, Camille smashed the materials down into smaller pieces to melt them quicker...

We've been learning about fractions in Maths, and have integrated coding and using the jump racers into mathematical work. We were coding our racers to perform tasks (representing a fraction) on a number line. Some of us explored halves, thirds, quarters, fifths...
We then applied this understanding to making fractions and finding equivalence using iPads.
​

Powered by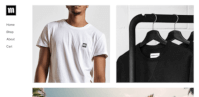 Create your own unique website with customizable templates.