Hello there.

This week we are into writing our autobiographies. A little rich for a grade three student to be writing about our lives you may think, but if some 'celebrities' can write multiple autobiographies, we can write at least this one.

We're still exploring 4 digit numbers and place value in maths. Feel free to quiz us on four digit numbers, asking us how many of the tens/ hundreds/ thousands. We're also about to begin exploring time too.

Our spelling words for this week:
experience suburb relatives household favourite exciting interested friendship memories remember personal living

Remember: One activity for spelling homework (due on Mondays) and reading every night.

Thanks!

Powered by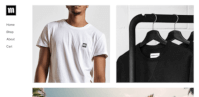 Create your own unique website with customizable templates.